This year is over.  Keep checking for next year.
​
​​​​​​
​​​
REGISTRATION
​    -  over for this year
Additional Requests & Information
Ask Registration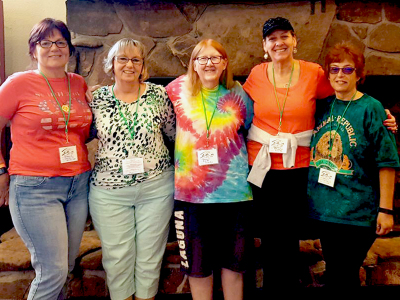 ​


MEALS - Dinner Friday
Breakfast, lunch, and dinner Saturday
Breakfast Sunday

LODGING Friday and Saturday night
ADA Rooms sleep 3-4 (1 bunk bed & 1 queen bed)
Regular rooms 5-6 (2 bunk beds & 1 queen bed)
Baths in room
 Large common area with fireplace, couches & chairs, tables,
games, microwave and coffee

FREE AMENITIES:
Roller skating
Summer hill tubing
Disc golf ($10.00 deposit on disc)
Swimming
Hiking

LOW COST AVAILABLE AMENITIES:
  Climbing wall
Craft Room
Canoeing
Horse back riding
Rent a bike (you can bring your own)

Check out the web site to see the view and rooms
​
www.snowmountainranch.org

From lt to rt, Susan W. from Dallas our Friday night speaker, Brenda S, Chair, Mary J, Participant, Karen F, Atlanta Ga, our Saturday night speaker, Joann D, Treasurer  Photo from WRCNA IV

REGISTRATION KICK-OFF SPEAKERS N SPAGHETTI DINNER IN FT COLLINS 2/24/18​​​​​​​​​​​​​​​​​​

Your committe members left to right:

Teresa K. Registration, Tiffany S. Merchandixe, Brenda S. Fundraising n Entertainment, Karen C. Chair, Linda A. Treasurer, Kacey B. Secretary.  Absent Kim C. Host n Hospitality, Nija  J. Programs.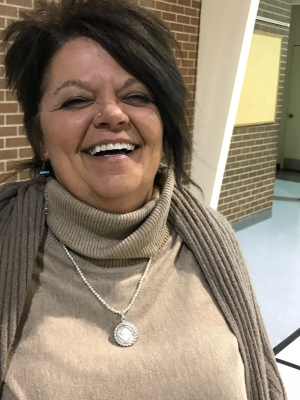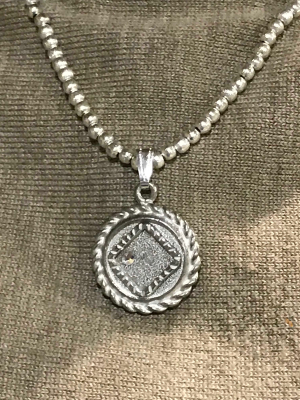 We are raffling at least one pendant per event.
​

So be like Julie and come to the fundraising events so you too can be a raffle winner.
100% of the proceeds go to support carrying the NA Message!